// Pipesmoke & Powderkegs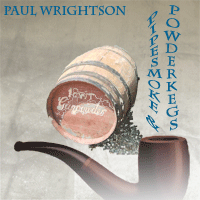 This text will be replaced by the flash music player.
This album is another in the genre of what I call my 'medieval English, folk rock style'. Like 'Horses Fire and Steam', 'Priory Knight', and 'Saracen Dance', it is influenced by Gryphon, Amazing Blondel, David Munrow, Steeleye Span, Fairport Convention, and Jethro Tull.
I now feel I have said most of what I need to say in this genre.