// About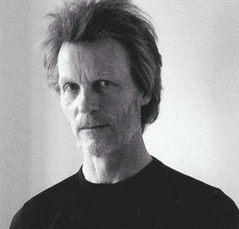 Paul is an established performer, composer and teacher based in Ludlow, Shropshire.
He began performing in pop groups in 1968 playing covers of all the 60's hits. By Paul's second or third band, music was rapidly changing to reflect the heavier style of progressive rock. Following the early influence of the Rolling Stones came that of Led Zeppelin, Free and Jethro Tull. The venues changed from working men's clubs to heavy rock venues specialising in underground bands. The heavy riff became the order of the day. Paul continued working in resident hotel bands, pub-rock bands and professional theatre, playing in Bill Nighy's backing band in a run at the Everyman theatre.
By the late 80's he'd gained a degree in music and drama, and was teaching guitar professionally in a wide range of styles including rock, rhythm and blues, jazz, folk, and country rock .At this time Paul was also playing his original compositions with Wirral based band Origin.
In the mid 80's Paul did a series of tours in Germany playing lead guitar with Klassix. Covering rock songs from Bowie to Queen, the line up included Mal Coram, drums and percussion, Geoff Abbott vocals, Rocky Greenham bass, and Frank Beliki on keyboards.
Over the next years Paul performed regularly in duo the Movies, also joining other bands on occasions, including the Wirral based 'Out of the Blue'.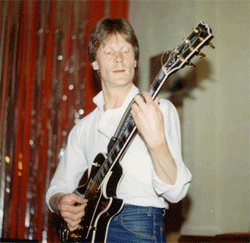 Subsequently he began performing as a solo artist, enabling him to showcase his own compositions that had been generated over a period of time. He regularly played venues such as Alexander's Theatre Bar in Chester.
In June 1998, Paul re-opened the once famous Black Horse Hill Folk Club in West Kirby, Wirral. Numerous acts had started out there in its 30 year history, including Billy Connolly and Gerry Rafferty. The weekly folk club ran very successfully, often featuring a wide variety of acts.
The 1990's saw all previous influences coming together in what Paul describes as his 'English medieval folk-rock genre'. Under this broad umbrella can be tasted a cocktail of musical flavours including Mike Oldfield, Ralph Vaughan Williams, Jethro Tull, Steeleye Span, Gryphon and Amazing Blondel.
Most recently Paul has returned to his Merseyside roots, recording an album heavily influenced by the MerseyBeat era, and aptly named 'MerseyBeatUp'.
All of his music can be listened to on the music page.